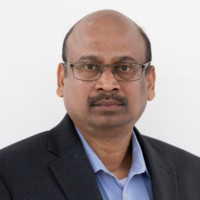 Suresh Pottem
Co-Founder, President & Chief Operating Officer
Suresh has done his master's in engineering and information systems and has more than 25 years of senior leadership experience in supply chain domain. He has worked in major organizations like Hewlett-Packard, Pfizer, Wyeth, PepsiCo etc. He is a recognized Supply Chain expert with years of mentoring and teaching experience which goes along with his Certifications in CPIM, CSCP from APICS and Project Management Professional (PMP) from PMI.


Follow Us On Linkedin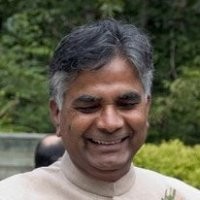 Dr. Triveni P. Shukla
Advisory - Food & Dairy Technology
Dr. Triveni P. Shukla has done Food and Agriculture Panelist at Harvard and Ph.D. Food & Dairy Technology, University of Illinois, Urbana-Champaign is given to dreaming knowledge and innovation; critical knowledge in food science, nutrition, dietetics and break-through innovations.
ADVISORY ROLES: IFT's Congressional liaison, International Finance Corporation/World Bank, USAID, Foreign Agriculture Service, USDA, US Food Grain's Council, Indian Council of Agricultural Research, Central Institute of Agricultural Engineering/Govt. of India Food Agricultural Biotechnology, Dry and wet Corn Milling, Food Extrusion, Food Emulsions, Green Carbohydrate Chemicals and Nano Technology for Food and Beverage. Core Competence in starches, hydrocolloids, and proteins.
Follow Us On Linkedin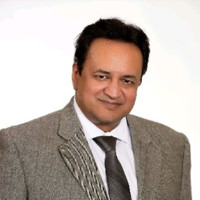 Bhushan Parikh
Advisory - Digital Transformation
Bhushan is Principal and Co-founder of Get Digital Velocity. His specialty is delivering extraordinary business success on global platforms through digital transformation. With over 30 years of experience with large Enterprises in multiple Industries, He has worked in a variety of roles including SVP IT, Operations, Supply Chain and Digital Transformation. His previous employers include: Avnet, Johnson Controls, Johnson & Johnson, and Nike.
Bhushan's passion is driving rapid, sustainable bottom-line impact by providing innovative technology solutions to global enterprises and their customers. A proactive problem solver and strategically disruptive change leader, he uses technology as a natural business enabler to create highly competitive market leaders.
Follow Us On Linkedin
USA (Headquarter)

Suresh Pottem
4421 Lobella Ct Chester Springs, PA 19425
Ph: +1 832 651 0724
Dubai, UAE
Muscat, Oman
India (Chennai)

No 2H, 2nd Floor, SMJ Parry's plaza 2nd Lane Beach Road, Behind GPO Chennai 600 001, TN, India
India (Mumbai)

602 DN, NMSEZ Complex, JNPT Navi Mumbai - 602 DN, NMSEZ complex, JNPT, Navi Mumbai - 400706, India
India (Mumbai)

7C/604, Lokhandwala Township, Kandivali (E) Mumbai - 400101